The Netherlands introduced a 3-week lockdown following a rapid rise in the COVID-19 instances, prompting anti-lockdown protesters to vandalize the streets.
The Dutch police fire warning shots against the protesters, as the situation turned life-threatening.
Rioters in Rotterdam arsenated cars and threw stones at the police, leading to chaos.
Police with water cannons, horseback disperse the crowds as a 3-week lockdown begins in the Netherlands.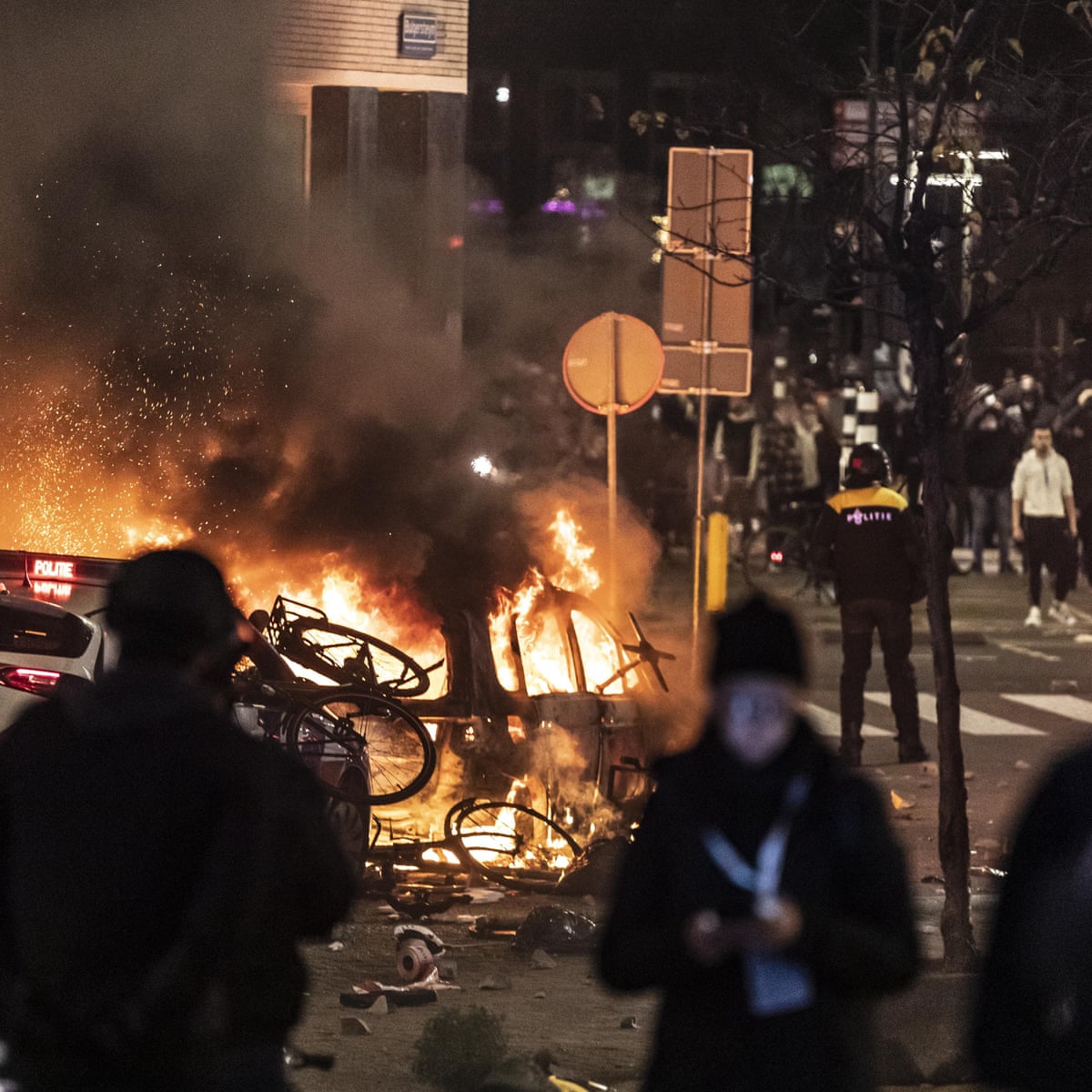 Crowds of rioters across the port city of Rotterdam torched motors and threw rocks at police who answered with warning shots and water cannon, as protests towards COVID-19 measures grew to become violent on Friday night.
Police spokesperson Patricia Wessels informed Reuters that the police fired warning shots and there have been additional direct shots fired due to the fact the scenario turned into life-threatening. She stated that a minimum of 2 people have been wounded, probable because of the warning shots, however, the police wish to research the precise reasons further.
Some people on social media circulated pics of a person they stated had been shot by the police, however, the police stated that even as that they viewed the pictures they did now no longer but recognized how the person turned wounded.
Several hundred people had accumulated to voice opposition to authorities plans to limit access to indoor venues to people who have a "corona pass," displaying they had been vaccinated or have already recovered from an infection.
The pass is likewise to be had to humans who've now no longer been vaccinated however have evidence of a negative test.
Also, read: Full lockdown imposed in Austria after COVID-19 cases soar
Police issued an emergency ordinance in Rotterdam, shutting down public transportation and ordering humans to move home. Water cannons have been deployed and police on horseback executed charges to disperse the crowds, police stated.
The government requested bystanders to send the details and pictures of the riots to the police for further investigation.
Preliminary 3-week lockdown measures have been imposed by the Netherlands, closing weekend, to reduce a resurgence of coronavirus contagion, however, day by day infections have remained at their maximum stages since the beginning of the pandemic.
Video published on social media confirmed burnt-out police motors and rioters throwing fireworks and rocks at police.