Key Takeaways:
The Saskatoon Fire Department marks the 42nd anniversary of a devastating fire that killed two of its members.
During the 1980 fire, the supply was only 15 minutes. Another modification is how members can alert those outside the fire if they are in danger.
The Saskatoon Fire Department is commemorating the 42nd anniversary of a horrific fire that claimed the lives of two of its personnel.
A pair of firefighters went into the basement of the Queen's Hotel in downtown Saskatoon in 1980 to put out a fire, but they never came out.
"We must commemorate those who made the ultimate sacrifice and gave their lives," Morgan Hackl, the Saskatoon Fire Chief, told CTV News.
Also read: Saskatchewan may become a "major producer" of rare earth minerals
The fire claimed the lives of Victor Budz and Dennis Guenter. According to Hackl, their deaths prompted improvements in the way firemen are kept safe while on the job.
"It's critical to recall the tragedy and focus on workplace safety, training, and functioning as a team," he says.
As a result of the disaster, improvements have been made. Changes include the addition of air tanks with a one-hour air supply for those stuck within a fire.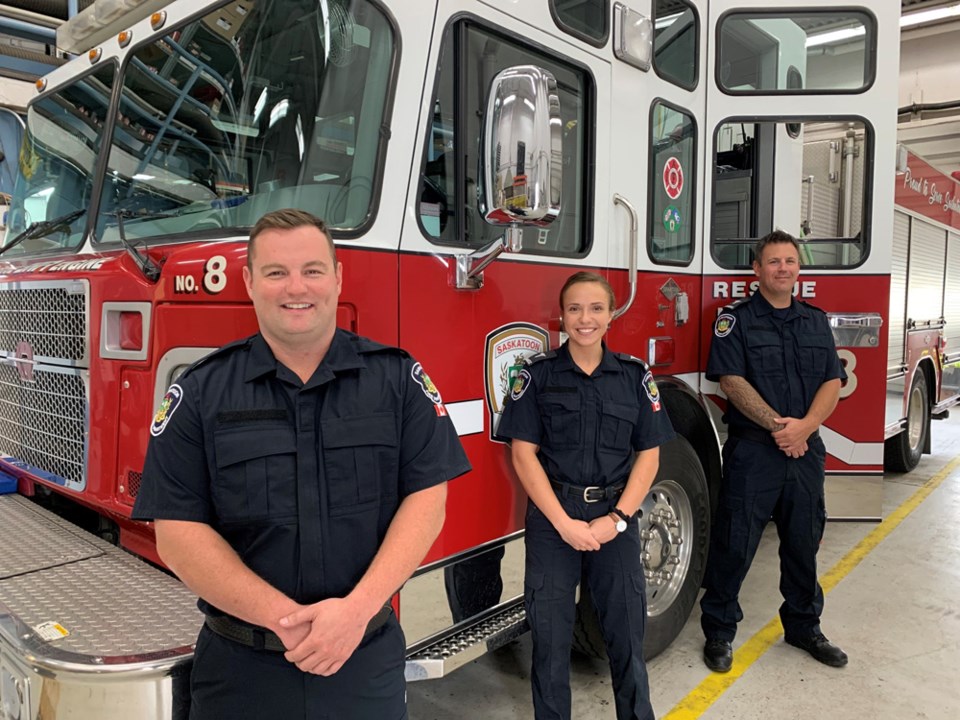 That supply was barely 15 minutes during the 1980 fire. Another change is how members can inform individuals outside the fire if they are in danger. That wasn't the case on that fateful day in 1980, when two firefighters were caught after their oxygen tanks collided with the flames, triggering an explosion that engulfed them.
"They had no thought what they were getting themselves into, and after a short period in that basement, that clear route had changed into blackness and smoke, and they couldn't find their way out," he explained.
Outside of Firehall #6 on Taylor Street is a memorial with a statue of the duo who died in the course of duty. A plaque can also be found on the present construction site of the hotel, which was originally located at the corner of 20th Street and 2nd Avenue.
Source: CTV News