Key Takeaways:
His group is currently collaborating with the University of Saskatchewan's CLS to examine the virus's outer proteins with the aim of developing a vaccine.
Dr. Jonathan Cook is researching essential HIV proteins crucial for vaccine development.
His team is currently working with the Canadian Light Source (CLS) at the University of Saskatchewan to investigate the outer proteins of the virus in the hopes of generating a vaccine. He is a resident physician at the University of Toronto's Sunnybrook Health Centre.
The CLS bills itself as one of Canada's largest science projects, generating the purest light in the nation—millions of times brighter than the sun. Scientists worldwide are invited to use this national research facility, which is based at the University of Saskatoon.
Also read: Alexis Ashworth, a Saskatchewan native, will compete for Canada in the Commonwealth Games
Cook's team uncovered one region of the protein that functions as a decoy to divert the immune system's response to a false target, allowing HIV to invade a person's cells with the help of the CLS.
"We've now been able to trace the mechanism of, or should I say, an additional mechanism, a new mechanism of HIV, immune evasion, to a specific molecular structure that covers the virus itself," Cook explained.
"Viruses are quite effective at disguising themselves, so the body doesn't recognize them, and HIV is doing something very special in this circumstance," says Dean Lang, CLS Associate Scientist.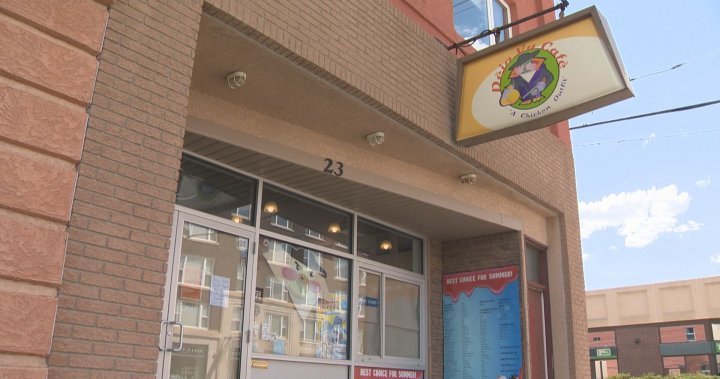 Cook and his colleagues hope that their findings will be used to develop vaccines.
"We're trying to come up with fresh answers to this 40-year-old problem using the new tools we have in the toolbox," Cook said.
They can correctly evaluate the materials through the Canadian Light Source.
"We would never be able to witness the amount of detail we can view without the light we can produce here," Lang added.
Cook's next move is to try to develop a new vaccine solution using this information.
Source: Global News